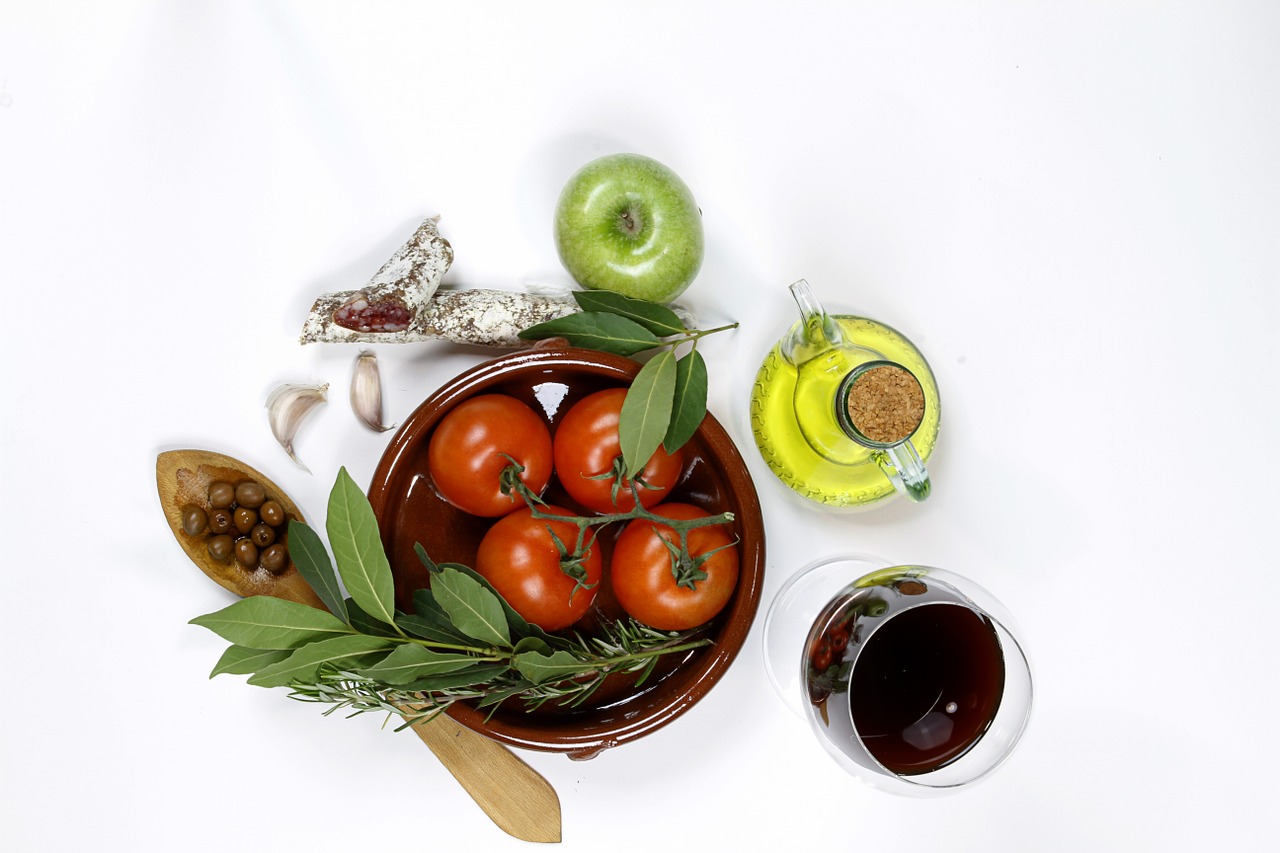 Numerous studies show olive oil reduces cholesterol, lowers blood pressure, inhibits platelet aggregation, and lowers incidence of breast cancer.
Because it is so rich in anitioxidants, olive oil appears to dramatically reduce oxidation of LDL cholesteral, thereby preventing heart disease.
Evidence from epidemiological studies suggests that a higher proportion of monounsaturated fats in the diet is linked with areduction in the risk of coronary heart disease. This is significant because olive oil is considerably rich in monounsaturated fats, most notably oleic acid.
In the United States, producers of olive oil may place the following health claim on product labels:
Limited and not conclusive scientific evidence suggests that eating about 2 tbsp. (23 g) of olive oil daily may reduce the risk of coronary heart disease due to the monounsaturated fat in olive oil. To achieve this possible benefit, olive oil is to replace a similar amount of saturated fat and not increase the total number of calories you eat in a day.
This decision was announced November 1, 2004, by the Food and Drug Administration after application was made to the FDA by producers. Similar labels are permitted for foods rich in omega-3 fatty acids such as walnuts and hemp seed.
There is a large body of clinical data to show that consumption of olive oil can provide heart health benefits such as favourable effects on cholesterol regulation and LDL cholesterol oxidation, and that it exerts antiinflamatory, antithrombotic, antihypertensive as well as vasodilatory effects both in animals and in humans.
But some clinical evidence suggests that it is olive oil's phenolic content, rather than its fatty acid profile, that is responsible for at least some of its cardioprotective benefits. For example, a clinical trial published in 2005 compared the effects of different types of olive oil on arterial elasticity. Test subjects were given a serving of 60 g of white bread and 40 ml of olive oil each morning for two consecutive days. The study was conducted in two stages. During the first stage, the subjects received polyphenol-rich oil (extra virgin oil contains the highest amount of polyphenol antioxidants). During the second phase, they received oil with only one fifth the phenolic content. The elasticity of the arterial walls of each subject was measured using a pressure sleeve and a Doppler laser. It was discovered that after the subjects had consumed olive oil high in polyphenol antioxidants, they exhibited increased arterial elasticity, while after the consumption of olive oil containing fewer polyphenols, they displayed no significant change in arterial elasticity. It is theorized that, in the long term, increased elasticity of arterial walls reduces vascular stress and consequentially the risk of two common causes of death—heart attacks and stroke. This could, at least in part, explain the lower incidence of both diseases in regions where olive oil and olives are consumed on a daily basis.
Another health benefit of olive oil seems to be its property to displace omega-6 fats, while not having any impact on omega-3 fats. This way, olive oil helps to build a more healthy balance between omega-6 fats and omega-3 fats.
Unlike the high amount of animal fats typical to the American diet, olive oil lowers cholesterol levels in the blood. It is also known to lower blood sugar levels and blood pressure.
Olive oil contains the monounsaturated fat, oleic acid which has antioxidants such as vitamin E and carotenoids, and oleuropein, a chemical that prevents the oxidation of LDL particles. It is these properties that are thought to contribute to the health benefits of olive oil.
As they are the least processed forms of olive oil, extra virgin or virgin olive oil have more monounsaturated fat than olive oil. These types of olive oil contain more polyphenols, leading to a healthier heart and lower "bad" cholesterol.
Preliminary research indicates that olive oil could possibly be a chemopreventive agent for peptic ulcer or gastric cancer, but confirmation requires further in vivo study. Olive oil was also found to reduce oxidative damage to DNA and RNA, which may be a factor in preventing cancer.